Store address
38 Oxford Road
Reading
RG17LA
Get Directions
Phone
0118 939 4101
Opening times
Monday to Saturday 10.00am – 6pm
Closed Sunday
RAISING IT
We don't buy bikes, exercise equipment, furniture, kitchen appliances or anything to do with intimate personal care. We will try to make you an offer for most other moveable household goods in saleable condition. Use this form to tell us what you have to sell.
SAVING IT
ME FIRST! is our product waiting list. We recognise that not everyone is able to visit our Reading store often enough to spot that elusive bargain in time. Just as some people camp out waiting for that new product launch, we have our early adopters too. If you are looking for that special item at a crazy price, register your interest with us, and we will let you know when we have a match.
The first person on any unique product list will get a 48-hour exclusive option before anyone else even knows! After that, we will give everyone else on the list another 48 hours' notice before we release the item to our general sales floor.
It doesn't have to be a recent product. Let us know if you want a Sega Saturn, a Fender Stratocaster, a 160Gb iPod Classic or a Rose Gold iPhone 6. We will try to match your needs. You never know, we might have what you are looking for already! Put your name down on ME FIRST!
We may call or email you to clarify your request and sometimes we will tell you that the product you have requested is not one for which we maintain a list, for one reason or another. Products must be purchased in person at our Reading store (we may exceptionally agree to make products available at Maidenhead; please ask). The ME FIRST! waitlist does not constitute a contractual offer of any sort.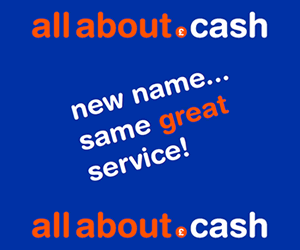 New name… same
great
service!
From June 2004 until April 2018, All About Cash Reading was Cash Generator Reading. During that time, we bought nearly £10,000,000 worth of goods from the public of Reading. Now trading as an independent business under our own brand, the same people continue to strive to give you the best service, the best prices and the fairest deals. No vouchers, no empty promises; it's all about cash.
All About Cash Reading is operated by Amaford Solutions Ltd, company number 04837737, registered office 113 Belvoir Road Coalville LE67 3PH.