All About Cash Maidenhead
Store address
2 Providence Place,
Maidenhead
SL6 8AG
Phone
01628 770 567
Email
Social
Opening times
Monday to Saturday 9.00 – 5.30pm
Closed Sunday
All About Cash Maidenhead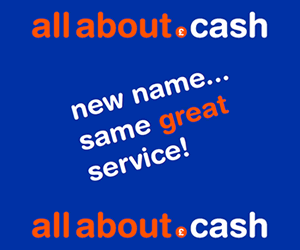 New name… same
great
service!
From February 2010 until April 2018, All About Cash Maidenhead was Cash Generator Maidenhead. During that time, we bought nearly £3,500,000 worth of goods from the public of Maidenhead. Now trading as an independent business under our own brand, the same people continue to strive to give you the best service, the best prices and the fairest deals. No vouchers, no empty promises; it's all about cash.
All About Cash Maidenhead is operated by Amaford Solutions Ltd, company number 04837737, registered office 113 Belvoir Road Coalville LE67 3PH.